Conservative attorney George Conway went after Senate Majority Leader Mitch McConnell (R-Ky.) in his latest Washington Post op-ed, admonishing him for his claim that impeachment created a distraction from coronavirus preparations.

"There should have been shame enough in orchestrating the acquittal of an impeached president who, in order to extort help for his reelection campaign, unlawfully withheld security aid to an ally," wrote Conway, who is an outspoken critic of President Donald Trump despite his wife Kellyanne Conway serving in a senior advisory role in the administration.

Advertisement

"But it turns out Senate Majority Leader Mitch McConnell (R-Ky.) was just getting started."

In an interview with conservative radio host Hugh Hewitt Tuesday, McConnell said that coronavirus first "came up while we were tied down on the impeachment trial," which he claimed "diverted the attention of the government."

In the column published later that day, Conway labeled this sentiment "gaslighting of the highest order."

Walking through the coronavirus and impeachment trial timelines, the attorney pointed out that Trump blew off the outbreak as nothing to worry about numerous times during the trial, and had time to hold five campaign rallies and play golf in Mar-a-Lago during the early and even intermediate stages of the outbreak.

Weeks after the impeachment trial concluded on Feb. 5, Trump, still downplaying the seriousness of the burgeoning outbreak, riffed at a South Carolina campaign event that his political opponents were weaponizing the virus as a "hoax" against his presidency. In early March, despite social distancing measures and cancellations of major events and gatherings, Trump said he would continue to hold 2020 campaign rallies.

Advertisement

He repeatedly dismissed early concerns about the outbreak and ignored warnings from intelligence and medical community professionals, leading to a delayed response in the critical window needed to prepare.

"The problem wasn't impeachment — it was the president," Conway wrote.

"If anything, it was McConnell and his fellow Senate Republicans' refusal to remove him, not the impeachment itself, that helped bring us to where we are today."

Read the full column on the Washington Post here.

A HuffPost Guide To Coronavirus
Stay up to date with our live blog as we cover the COVID-19 pandemic
Europe is facing lockdown fatigue. Could it happen here?
I just got out of a COVID-19 ICU. Here's how I made it through.
How to make a no-sew coronavirus face mask
Avoiding going to the store? Here's how to order groceries online.
What to do if you live with someone with COVID-19
There's a simple game that can stop a tantrum cold
The HuffPost guide to working from home
What coronavirus questions are on your mind right now? We want to help you find answers.
Everyone deserves accurate information about COVID-19. Support journalism – and keep it free for everyone – by becoming a HuffPost member today.
Related...
Lawrence O'Donnell Says Lindsey Graham's Riot Threat Puts Him In This Bad Place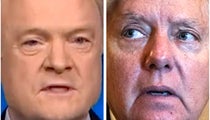 Washington Post Slams Sen. Lindsey Graham For Remark That 'Reads More Like A Threat'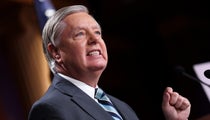 'Morning Joe' Taunts Trump Backers After Sen. Graham Warns Of Riots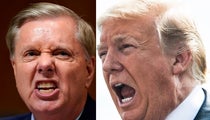 Go To Homepage

Josephine Harvey
Senior Reporter, HuffPost
Do you have information you want to share with HuffPost? Here's how.
More:Donald TrumpCoronavirusMitch McConnellkellyanne conwayGeorge Conway
Popular in the Community
Trending

Serena Williams Loses To Ajla Tomljanovic In U.S. Open In What Is Expected To Be Last Match Of Career

Kevin McCarthy Referred To The 'Electric Cord Of Liberty,' And People Are Confused

Bill Barr Calls B.S. On Trump's 'Red Herring' Classified Document Excuses

Daily Caller Trolls Biden With 'Star Wars' Meme That Backfires Badly

CNN Correspondent Uses Last Day At Network To Send Clear Message On Trump
Newsletter Sign Up
Politics
HuffPost's top politics stories, straight to your inbox.Successfully Subscribed!Realness delivered to your inbox
author:Manila