Former President Barack Obama poked fun at President Donald Trump's false and racist birther attacks on him in a preview of an interview that will air in full on Tuesday's episode of "The Daily Show."

In the teaser clip released online Monday, host Trevor Noah asked Obama if he'd "be more careful going forward about who you roast."

Advertisement

"You roasted Donald Trump, he ran for president, you roasted Kanye West, he ran for president," said Noah. "So, I don't know if you've noticed, but you have an ability to inspire people to run for the highest office in the land with some of the jokes you tell about them."

"I should roast people I admire more. I'll start roasting you man. Who knows?" Obama responded to the South Africa-born comedian.

Then came the trolling of Trump:

"Although you weren't born here, so. But, look, I was able to get away with it apparently. Who knows?" said Obama, with a wry smile and chuckle.

Check out the preview clip here:

Advertisement
Related...
Kayleigh McEnany Gets Damning Reality Check After Blasting Biden's Speech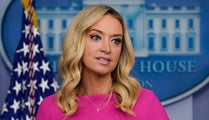 Fox News' Geraldo Rivera Tells Trump In No Uncertain Terms: 'Understand It Is Over'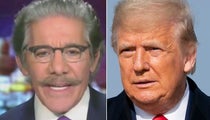 Twitter Users Erupt Over Trump's 'Just Want To Stop The World From Killing Itself' Claim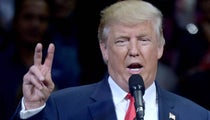 Go To Homepage

Lee Moran
Reporter, HuffPost
Do you have information you want to share with HuffPost? Here's how.
More:Donald TrumpBarack Obama Politicstrevor noah the daily show
Popular in the Community
Trending

Serena Williams Loses To Ajla Tomljanovic In U.S. Open In What Is Expected To Be Last Match Of Career

Kevin McCarthy Referred To The 'Electric Cord Of Liberty,' And People Are Confused

Bill Barr Calls B.S. On Trump's 'Red Herring' Classified Document Excuses

Daily Caller Trolls Biden With 'Star Wars' Meme That Backfires Badly

CNN Correspondent Uses Last Day At Network To Send Clear Message On Trump
Newsletter Sign Up
Politics
HuffPost's top politics stories, straight to your inbox.Successfully Subscribed!Realness delivered to your inbox
author:SportsBetting